One of my year long goals was to look into selling the Every Holiday Blocks that I first made for myself in the summer of 2011. Written about in this post, the blocks are six-sided messages meant to stay on your shelf year round, running through the major holidays and seasons.
Last spring I sort-of-impulse-bought a set of 500 one-inch blocks from the internet. Let's just say I was planning on buying 100 to try making a few seats to start, and suddenly the volume price savings took over and I figured why not buy enough to make 27 sets??
Around July I began to crave working on a project that wasn't wedding-centric (see: centerpieces, table numbers, invitations, etc), so I hunkered down and made a dozen sets of Every Holiday Blocks.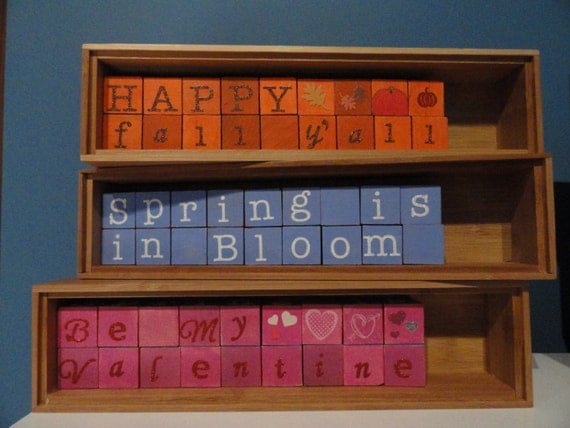 I played with the paint colors, messages and "clip art" from the original set to improve the look, and I must say have gotten pretty quick at hand-painting each of the six sides carefully. Many a netflix movie was watched during the painting sprees.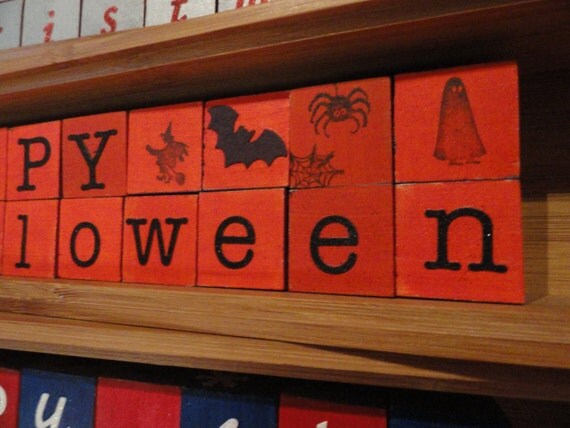 With some ready-made sets, I decided to open up an online shop and see where things lead. And so, I'm happy to unveil the
lydiasnextstep shop
on Etsy. Further down the line I am hoping to add a few more projects, possibly ones seen on this blog, like the Mixed Media Movie Mod Podge or a version of these Felt Owls to recycle all of the yarn balls created for my wedding centerpieces.
For now, the blocks
are available
, so please do share the news with any of your craft loving friends and thank you for your support of the blog - 3 1/2 years in production, wow!